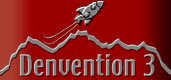 Home
Site Map
What's New/Calendar
Buy a Membership
Book a Room
Volunteer!
Denver Travel
Hugo Awards
Committee
Membership Info
Events
Executive
Exhibits
Finance
Hospitality
Hotels/Facilities
Member Services
Programming
Publications
Press
FAQs
Guest Info
Bid Archive
Live Journal


A Mile Closer to the Stars
---
Guests: * * * * * * * * * *
---
Denvention 3 Special Music Guest: Kathy Mar
Kathy Mar started her professional music career as a streetsinger and folk artist in the clubs and coffeehouses of Denver and environs. She discovered filk music at the Denvention 2 Worldcon in 1981. From then on, there was no holding her back. Kathy has won several Pegasus Awards for Excellence in Filking and was inducted into the Filk Hall of Fame in only the second year of its existence.

With her clear, strong soprano voice and unique guitar technique, Kathy is a distinctive and polished performer. She is well known for her willingness to share her time with any musician who is interested in learning to improve, providing many an impromptu lesson in vocal technique, guitar work and songwriting.

Kathy Mar writes original songs that stay inside your head and gently unscrew the lid of your subconscious. People stay up late listening to Kathy sing, and then stay up even later singing with her. The songs she writes and performs are outstanding.

Kathy tells us: "Twenty-six years ago a shy Denver folksinger crept down a hall and listened at a doorway to people singing songs about space and fantasy. I had bought a one day membership to Denvention II and explored what was, to me, a brand new world. Many years and so many songs later I find myself one of the old-timers of filk music. I feel I have come full circle in my musical life and look forward to sharing this music with fans and newcomers alike. Denver was the home of my childhood and the start of my path on this road of song and I am delighted to be coming back for this convention."

Off Centaur published her first 3 recordings Songbird (1982), On A Bright Wind (1984) and Bamboo Wind (1985). These were followed by Plu Ca Change (1988) and Plu C'est La Meme Chose (1990) published by Thor Records. Made By Magic was her first CD released in 1994 by Dandelion Digital. Her latest CD is My Favorite Sings published in 1999 by Prometheus Music. She has been nominated 25 times for the Pegasus Award for excellence in filking, and has won seven times, including three for best filk song, and three for best writer/composer.

Kathy lives in San Leandro, California with her primary life partner (and most devoted roadie) Dean Dierschow. She is the mother of Michael (1970-1982), Melanie (1972) and twins Nicolas and Cassandra (1985).
| | | | | | |

Service Mark Notice : "World Science Fiction Society", "WSFS, "World Science Fiction Convention" "Worldcon", "NASFiC" and "Hugo Award" are registered service marks of the World Science Fiction Society, an unincorporated literary society.
Contact us at or Denvention 3 , PO Box 1349, Denver, CO 80201.